Studying in Japan: My Story
日本で学ぶ・日本を学ぶ
Springでは、日本の大学で学んでいる留学生の方に、日本で学ぶことの魅力や日本・日本語への興味についてお話を聞いています。シリーズ第21回目は、国際基督教大学(ICU)で学ぶシンガポール出身のカイイ・リウさんです
Name: Kaiyi Liu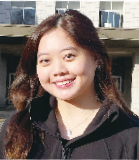 My impression of universities in Japan are that they are becoming more welcoming and accommodative to foreign students.
Currently Studying at the College of Liberal Arts,
International Christian University(ICU)
majoring in Education, minoring in Literature
Educational Background
Primary School : Raffles Girls Primary School, Singapore
Secondary School : Hwa Chong International School, Singapore
Pre-University : Hwa Chong International School, Singapore
Q. What made you apply to a university in Japan?
As I have already acquired speaking and writing abilities in English and Chinese, I always sought to seek an opportunity to acquire a third language. Additionally, I had an interest for Japanese culture, having vacationed here multiple times in my life.
I decided to enroll in the College of Liberal Arts, as I have always wanted to pursue a Liberal Arts education that will enable me to develop holistic, transferable, intellectual skills that I can impart to my di?erent areas of study. As I am interested in Education and teaching, I decided to pursue this path to eventually become an educator. Additionally, my interest in literature motivated me to choose that as a minor, and I hope to be able to teach in this area as well.
I chose ICU because of its international environment and the emphasis on bilingualism. Japanese Language Program (JLP) for foreign students has given me a chance to engage in intensive study of the language and immerse myself in the culture. I found these to be critical in acquiring a third language. Furthermore, I could pursue other modules in English, allowing me to expand my learning in the areas of my interest. Lastly, ICU?s global community has also given me the opportunity to connect with many students from all over the world.
Q. How did you study Japanese?
My first language is English, followed by Chinese as my second language. I studied both languages up till pre-university. I first started studying Japanese in 2020, and proceeded to join ICU? s JLP1 program in my first term (April 2021). As of now, I am currently studying in JLP7. Learning Japanese helped me make friends and expand my social circle in Japan. Ever since I moved into the dormitory, I use Japanese on a daily basis to communicate with my friends. It also gave me a sense of accomplishment, especially whenever I was able to progress to the next level of JLP and master new kanji and grammar.
Q. What is your life like in Japan?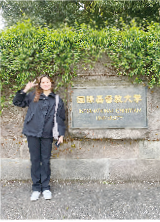 I typically spend my day studying or preparing for classes, and socializing with my friends on and off campus. I started working in an English Language School as an a assistant teacher since Autumn of 2022, and I was tasked to teach English to beginners (5-7 years old) without using Japanese. While I struggled to get students to understand me, I also realized the importance of incorporating visual materials (videos, flashcards etc) to help my students understand certain words/phrases. My new job helped me understand the importance of full immersion for language acquisition, which comprises of letting my students express themselves in Japanese while I used English to respond to them. My impression of universities in Japan are that they are becoming more welcoming and accommodative to foreign students. Japanese students are curious of cultures from other countries, and are open-minded individuals. This creates an environment conducive for cultural exchange, which is especially important in a global environment like ICU. Moreover, universities like ICU offer many outdoor programs that expand learning beyond the classroom. This makes learning all the more enjoyable, as I am able to explore the outdoors and learn more about Japanese nature. Overall, I believe that the combination of in-class and outdoor learning in ICU gives me a chance to develop holistically, and foster a greater appreciation for my surroundings.
Q. What is your future plan
My dream is to teach English or English Literature in an IB (International Baccalaureate) School. Coming from an IB school myself, I was inspired by my teachers who tirelessly taught us to be open-minded, critical thinkers. I started to have this dream in 10th Grade, where I was well-immersed and acquainted with my IB studies. Therefore, I would like to give back to my community in the future by joining the IB teaching profession. Moreover, I plan on teaching English or English Literature to Japanese students, and I would like to maintain some form of communication with my students in their native language. I believe the language skills acquired in ICU remain useful in my desired area of employment.
Q. Any message to students considering to study in Japan?
Studying in a Japanese University gives one an opportunity to acquire a third language through a balance of cultural immersion and intensive studies. Learning a new language allowed me to make new friends and have cultural exchanges, as well as boosting my confidence. Even upon graduation, these skills would be a valuable asset to not only my future employments, but my life as well.